Vacation Rental Property Management from the Perspective of an Investment Management Expert
Introducing the Expert: Ken Nakashima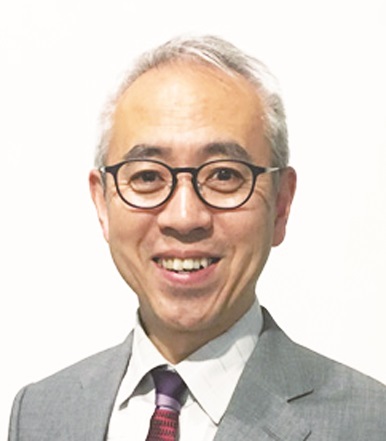 Real Estate Arbitration Agency (Minister of Justice Authenticated Alternative Dispute Resolution Organization) Registered Mediator
Licensed Real Estate Broker in California, United States
Licensed Real Estate Transaction Agent in Japan
Real Estate Auction Distribution Association Certified Auction Property Manager
Investment Diagnosis Association Certified Investment Diagnostician
Graduated from Iwate University's Dept. of Education (Bachelor of Education; Obtained Math Teacher License)
Graduated from Keio University School of Law (Distance Learning Programs; Bachelor of Laws).
His motto is "Neighbor Love."
He has 20+ years of real estate consulting experience. Since the beginning of the private lodging business in Japan, he conducted various researches and analyses on business models and legal issues related to the private lodging business. In addition to this, he has conducted detailed analysis of the trends of users and management companies in the U.S. vacation rental market, which is likely to be several years ahead of the Japanese vacation rental market. He is also in charge of introducing IoT devices selected in the global market to managed properties in order to contribute to the enhancement of vacation rental property owners' profitability through the construction of higher quality remote operation management systems.
Introduction: Please tell us in a brief summary about the recent asset management through real estate investment.
With real estate transaction prices remaining high, investing in rental apartments and buildings is not profitable.
The domestic real estate investment perspective is turning to vacation rental property investment, which is also one of the industry trends in the United States.
Question 1: How does the profitability of vacation rental property management compare to a typical real estate investment?
Vacation rental properties in suburban resort areas are more reasonably priced than condominiums and buildings in expensive urban areas.
If the property is managed well as a vacation rental property, the yield is higher than that of a rental property, and in many cases, the property can be sold at a higher price when it is sold in the future.
The property is cleaned and maintained as needed, so there is a possibility that it can be maintained in better condition than normal rental properties.
Question 2: Are there any risks that those who want to start operating vacation rentals should be aware of?
In the case of residential lodging, or so-called private lodging operations, there is a limit of 180 days per year of operation, except in a few specific areas.
Even if you want to operate private lodging in a condominium unit such as a room in a residential condominium, there are many cases where the rules of the management association do not allow you to do so.
problems with neighbors due to noise, or lack of management of cleaning and rush management may lead to suspension of your operation or even closure of your business.
To clear the above operational issues, it is recommended to entrust a professional operation and management company.
Question 3: How does the management company react to the number of days of operation issue?
In the case of a private lodging operation, the number of days of operation is 180 days per year, but there is actually an operational method called a hybrid operation.
We have a hybrid operation method: "Residential accommodation (180 days) + Monthly operation + Short-term rental.
We use the unique know-how of our operation and management, and register on various platforms according to the method of operation to broaden the reach of the customers to the facility.
Furthermore, we respond quickly to the needs of our guests and switch between different operating methods.
Through these and other methods, we are able to break through the limit on the number of private accommodation days and achieve high occupancy rates and high yields.
*Of course, it is a precondition that there is no problem with legal compliance.
Question 4: Vacation rentals are basically unmanned operations. How do you manage the operation?
We utilize state-of-the-art remote property management equipment developed for unmanned operations. This enables safe and secure 24/7 operation and management.
This is clearly indicated by trends in the U.S., which is said to be the future of Japan's vacation rental market for the next several years.
In addition, inbound demand will eventually recover in the next few years. The demand for prevention of human error and efficient security management will rise along with the rapid increase in the number of facility users. Remote management devices, such as noise sensors and energy-saving sensors to prevent forgetting to turn off air conditioners and lights, will be the solution to these issues.
Question 5: What are some of the things you are particular about in terms of reaching and responding to users of your facilities?
The first step is to always be in a global perspective. All of our customer attendance and customer service is multi-lingual. We have used our own inbound network to create 197,000 customer service records in FY 2019 before the disaster of the novel coronavirus.
Or, we provide a quick, highly accurate, user-friendly service. Our know-how on user handling is accumulated in our "Omni-Channel CS Center System" like a collection of handling case studies. When a user encounters a problem or something they do not understand, a robot, rather than a telephone or chat operator, can first present a means of dealing with the problem on the website (currently under development). This will improve the speed of problem resolution and further enhance customer satisfaction.
Question 6: What types of business owners have you worked with?
As for our company, many of our clients are real estate developers, property management companies, and other businesses that manage a wide variety of real estate. There are also cases where the same lodging management companies have asked us to act as their outsourcing agent.
We also have individual investors who outsource the management of several properties to us through their asset management companies. Recently, we have also received inquiries about purchasing new properties and operating vacation rentals.
Question 7: Finally, what would you like to say to companies and individuals who are considering private lodging operations as a way of asset management?
In anticipation of the inbound restoration of the after-corona crisis, we envision that vacation rentals will become one of the investment trends. We are proud to be one of the most IT-savvy companies in this vacation rental field, as we provide real estate services (Real estate as a Service: "RaaS") through the utilization of advanced technology. We will continue to innovate and strive to be the No. 1 company in the industry in Japan.
We have developed "RedB", a multilingual version of our knowledge DB system for Japanese real estate transactions. It contains a total of 3,000 entries in Chinese, English, and Japanese. If you are interested in real estate investment and asset management, please visit https://redb.jp/en/