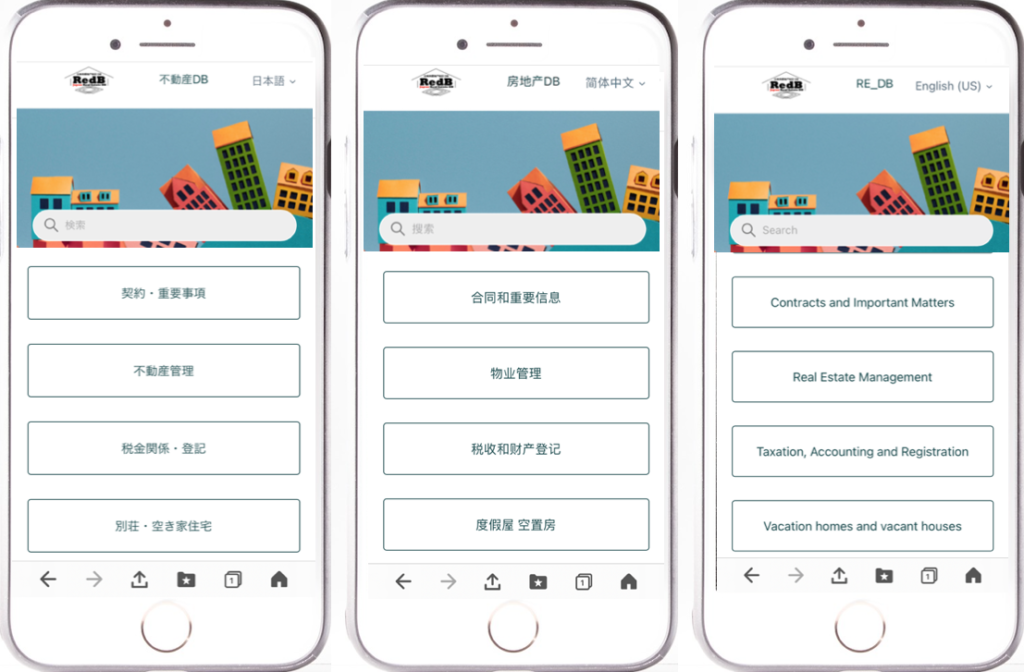 We, SOZONEXT Co., Ltd. have developed a multi-language version of the "Knowledge DB System for Japanese Real Estate Transactions" in cooperation with expert in the fields of real estate trading, such as sales and purchase, brokerage, investment, auctions by court, and property management in Japan. Initially, the collection contains 3,000 items: 1,000 items in English, 1,000 items in Chinese, and 1,000 items in Japanese.
In RedB, SOZONEXT has digitized the answers to items that the general public has actually asked practitioners and items that they often have questions about, summarized them as concisely as possible, and made them available in multiple languages.
In the future, SOZONEXT will continue to digitize a lot of Japanese real estate transaction knowledges and disclose them to RedB to contribute to safe and secure Japanese real estate transactions in the global market.